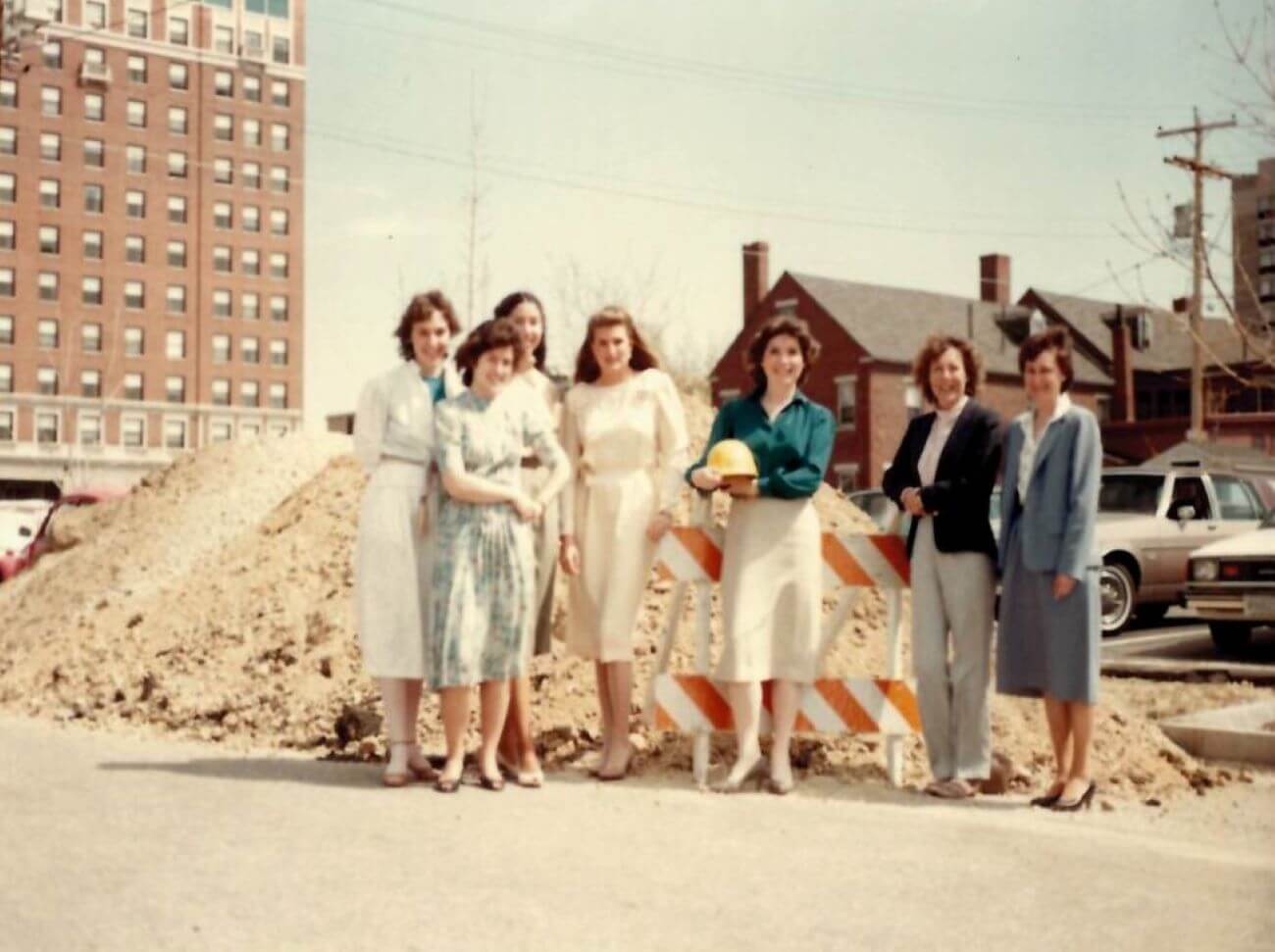 The Creation Story, The Early Years Part Two: "The Art of Not Selling Sofas"
"The Art of Not Selling Sofas"
One of the challenges in Stibler Associates' (SA) first five years, 1982-1987, was the lack of competition. There were some residential interior designers but no one appeared to practice in the commercial field with qualifications from our two national, interior design professional organizations.  The architects and engineers with whom we worked "got it", but the clients?  Not so much.  SA literally had to define the profession and establish expectations for the process and results.
Staff Moving to 650 Elm Street, 1985
Staff Holiday Lunch, 1987
In client interviews, one of my opening lines was "We work on a fee basis similar to architects and engineers; we do not sell sofas… (always said with a smile)."  "Creativity, Versatility and Responsiveness" were the spine of our marketing initiatives.  Accumulating relationships with clients, other professionals and contractors was essential to our growth.
Very quickly, we understood that the firm was destined to handle the full range of non-residential projects – corporate, healthcare, hospitality, recreational and educational.  And we, indeed, had to be a regional firm willing to travel throughout the northeast.  I believed that a wide range of project types and geography attracted wonderful designers who, while putting in many hours, enjoyed the variety and stayed!  At the end of our first five years, we had a staff of 8 professional, qualified designers with a voice for design and a vision of excellence.  Now, our work needed the traction of national recognition.